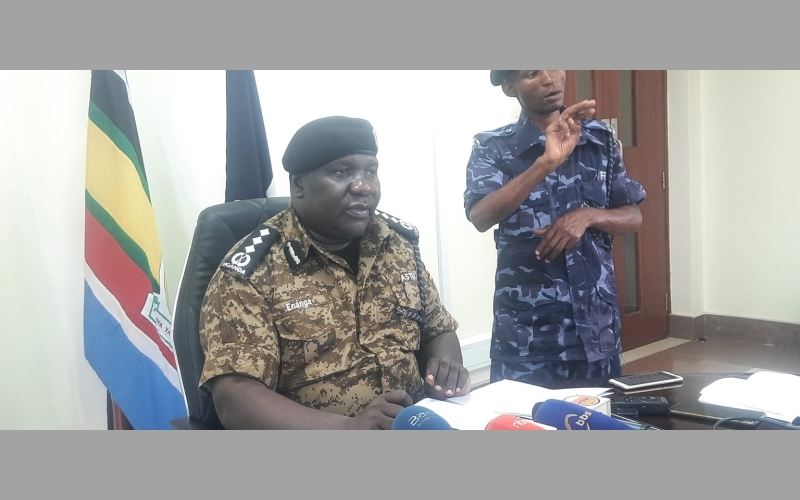 The Flying Squad Unit, in collaboration with territorial units in North Kyoga region and Oyam, have arrested four suspects believed to be part of a notorious criminal gang responsible for targeting boda boda riders and stealing their motorcycles in Lango sub-region.
The operation took place in Obangangeo village, Acaba sub-county, Oyam district.
SCP Enanga Fred, the Police Spokesperson, identified the suspects as Obang Emmanuel, aged 49, a resident of Obal "B" village; Engol David, aged 40, from Owaka village; Adupa Daniel, aged 23, from Otwee "B" village; and Owiny Tonny, aged 27, from Owaka village, all located in Oyam district.
During interrogation, the suspects revealed that their gang leader is Ayo Ambrose, a notorious robber involved in the sale of stolen motorcycles in Lango sub-region and neighboring districts.
The police have recovered a total of 18 motorcycles, including three Yamahas and fifteen Bajaj Boxers, from Ayo Ambrose's residence. Notable among the recovered motorcycles are a Yamaha YBR (registration number UP 3712), a Yamaha DT (numberless), and a Yamaha XL (registration number UEB 299Q). A red Bajaj Boxer (registration number UER 688C) is also among the recovered motorcycles.
The motorcycles and suspects have been transferred to Lira City West Division for further investigation and processing. The criminal gang employed various tactics, such as master keys and direct physical attacks on riders, to carry out their robberies.
Enanga urged boda boda riders to remain vigilant and cautious, as the thieves often lure them into ambushes during both day and night. Riders are also encouraged to install modern alarms on their motorcycles for added security.
Additionally, the police issued a warning to second-hand motorcycle dealers and spare parts sellers to verify the identity of motorcycles they handle, ensuring that the chassis and engine numbers have not been altered.
Enanga emphasized the commitment of the police force to combating motorcycle theft and ensuring the safety of boda boda riders in the region.
Download the Howwe Music App