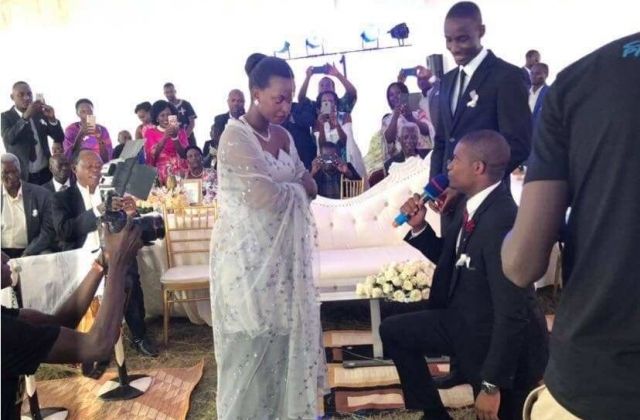 You don't need an avalanche of wealth before you can show your partner that you actually do love him/her.
Love can be shown in little ways; little ways that wouldn't have you break a bank and leave lasting emotions money can't buy. Claiming you love someone is just a mere statement; backing up such claims without action would make a world of difference.
1. HELPING OUT
There's absolutely nothing wrong in helping your man or lady even without them asking; a man helping out in simple chores is just a simple way of showing love; it may look 'uncool' like most men would say but it shows you do care. A lady helping her man with things that would help ease him off stress is a simple way of showing love.
2. ROMANTIC MESSAGES
You don't have to wait till it's Valentine's day or any special season before sending your partner romantic messages. Sending that partner you care about a romantic message every now and then clearly shows love; when your partner is at work, send a romantic message and it would help replace stress with smiles; such messages have a way putting smiles on your partner's face and also reminds your partner that you do care.
3. BE SUPPORTIVE
The world just has a way of bringing up different troubles at different times; hardly would one live and not experience difficult times. Difficult times are meant to come but a loving partner stays strong for the one they love; that is not only a simple way of showing love, it's an effective way too.
4. MAKE YOUR PARTNER SPECIAL
For the men, treat your lady like you are still trying to win her; that's how to show you really do love her. For the women, treat your man like he's the only man in the world and your relationship would serve as a model for everyone who's in love.
5. TIME
Another simple way of showing love is by spending time with your partner. A simple picnic, a weekend together, an evening stroll, watching a movie together, doing things together generally shows love. Spending time with the one you love is a simple way of showing love.
6. HAVE A LISTENING EAR
Sometimes all a lady needs after a stressful day is someone to listen to her; sometimes all a man needs after a hard day's work is his lady to spend time with him and listen to him. Contrary to popular beliefs, the first part of communication isn't talking but listening; listening to your partner is a simple way of showing love.
You ought to know this, showing love is like a reflection on the mirror – it shows you who you are; you can't give what you don't have; if you don't love your partner that much then you would struggle in those little ways you can show love.
Gals Betting: Get 10% Refund on All your Losses
Click Here