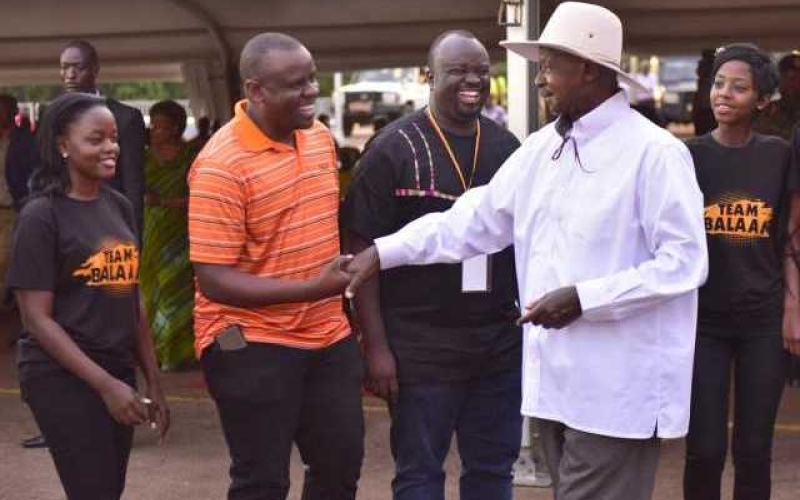 Last week, renowned events organizer and promoter, Balaam Barugahara launched his radio station, Radio 7 in Masindi, and also unveiled plans to launch a 5-star hotel in the same district.
Also Read: Balaam is the Mafia's spokesperson - Tamale Mirundi
President Museveni laid the foundation stone for the construction of the hotel and was also the guest of honour at the launch of the radio.
While speaking at the occasion, Museveni hailed Balaam for his developments and asked the youth to emulate him.
"We would be out of poverty if everyone invested in their best area of understanding like what Balaam Barugahara is doing. I thank Balaam for the passion he has for the country's development & the fight he has launched against poverty. I hope the youth get inspired & emulate him," he said.
Balaam revealed that he had named his radio station, Radio 7 in honour of the President.
Also Read: I Have Sweated For Every Penny I Have, My Business Success Is Not From President Museveni- Balaam Barugahara
Download the Howwe Music App