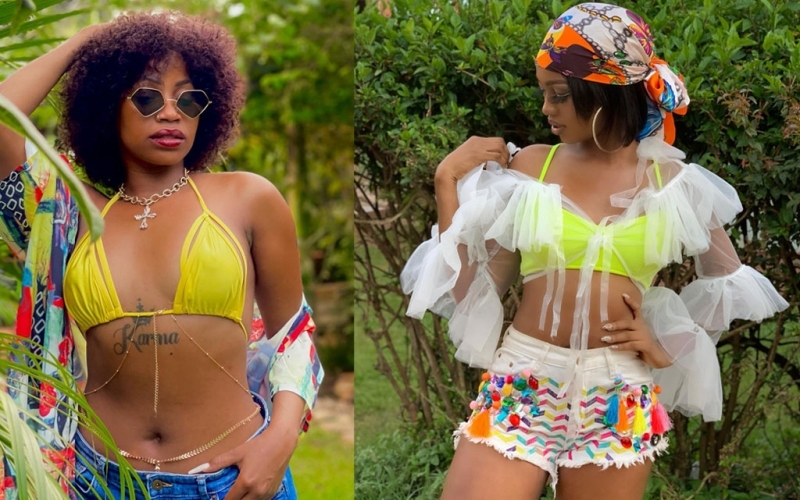 Last year, Spice Diana invited Sheebah Karungi to her EP release. The two artists hugged and gave off the feeling that they had become friends.
Their friendship, however, did not last even a year.
Also Read: Spice Diana is just a lucky person - Sheebah Karungi
A few months ago when Spice Diana jailed Ritah Dancehall over tarnishing her name, Sheebah Karungi faulted the "siri regular" singer for blowing everything out of proportion.
In turn, Spice Diana unfollowed Sheebah Karungi on Instagram, and also deleted their pictures together.
Also Read: Sheebah and Spice Diana's war takes a new twist
Asked whether she doesn't regret her actions, Spice Diana says she can't regret running her social media the way she wants.
"I have over 1m people on my Instagram, if I unfollow anyone, it's my choice. I can't apologize. It's my page," she says.
However, Sheebah branded her behavior as immature in a recent interview.