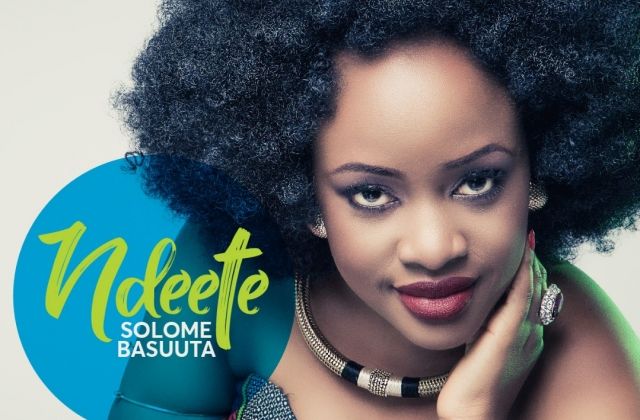 The Queen of Love Solome Basuuta is releasing her new single titled, "Ndeete" on April 13, 2018 under the label Vint Edge on all her social media platforms.
Solome is a singer, songwriter and vocal coach from Uganda, East Africa, who writes both inspirational songs and love songs. Solome sees herself as an Artist who sings about LOVE in its entirety: she refers to her genre of music as "The LOVE genre". She is also the first cousin of celebrated hip-hop artist NAVIO.
Solome released her debut album "The Song Love" - an inspirational album (Solome is a practicing christian) - in a sold-out concert at The Golf Course Hotel on 01 May 2015. She wrote all the songs on her debut album. She has since penned love songs like Nzani (the title track of The Song Love); Can We Stay; Nsuubira and All In.
The new single, Ndeete, is the first song released by a rebranded Solome Basuuta. This song is a beautiful surprise from Solome, given that we are generally accustomed to her slow/mid-tempo soulful-jazzy songs. However, her vocal prowess, which is undeniable and soothing to ones ears, is still present in this song.
Ndeete is an Afro-Pop song: it is a fusion of African sounds from Uganda, Congo and Nigeria with a touch of a fresh urban sound. It tells a story of a woman declaring that she is now bringing all her love to the relationship. She wants everybody to know that no matter what happened in the past; from this point forward, she is giving her lover all her love. Ndeete is therefore a celebration of (a renewed) Love. Solome delivers Ndeete in Luganda -her native language - and English.
The celebrated and much loved songstress Naava Grey penned Ndeete during a mentorship and collegiality program between her and Solome. Following a management decision to rebrand Solome's image and music to incorporate a more African feel, they identified Naava Grey as a mentor who could gently guide her through this transition while giving her room to maintain her voice/sound. It paid off.
The original track for Ndeete was acquired from Josh Wonder: Andy Muzic, further developed the track and also produced the song. The reviews so far have been good and we are excited to share this with everyone.
Uganda (and Africa) can expect more music from Solome Basuuta under her new brand.