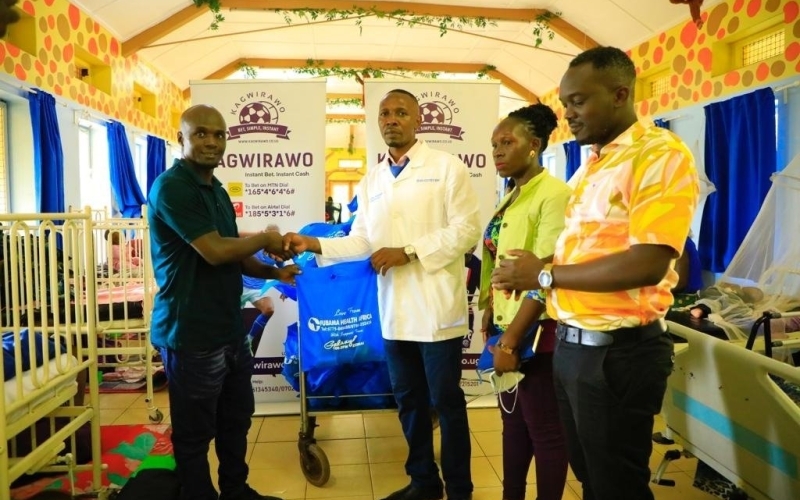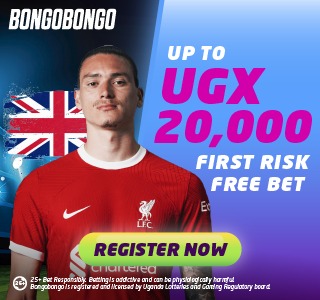 Uganda's biggest and finest betting company, Kagwirawo has continued to show its commitment towards helping Ugandans in the fight against chronic diseases among young children.
This time around, Kagwirawo went to the rescue of Mulago Hospital''s children Unit Mwana Mugimu and donated an assortment of items that included hand sanitisers and face masks & food worth over Ushs. Ten Million (10,000,000/=).
The donation was handed over by Kagwirawo Sport Betting Manager Mabonga Christopehr, together with the Galaxy FM Social Media Manager, Victor YO in company of Dr Latif
Shortly after the handover, Dr Latif couldn't hide his joy. "We are extremely happy to have received these free gifts. Kagwirawo is the first betting company that has come to the rescue of these kids. This is indeed a very good gesture because it is a sign that Kagwirawo doesn't only care about business but also the welfare of Ugandans. Thank you so much."
After his words, the Kagwirawo Manager Chris Mabonga also added, "This is our policy as Kagwirawo Bet. Always, from the little profits that we earn, we take off a portion and give it to where it is most needed. We chose to donate to this hospital because it is very instrumental in fighting children's chronic diseases in Uganda"
Away from the hospital, Kagwirawo also donated other goodies like phones, club jerseys-shirts, caps and balls to Kifawufu Football academy.