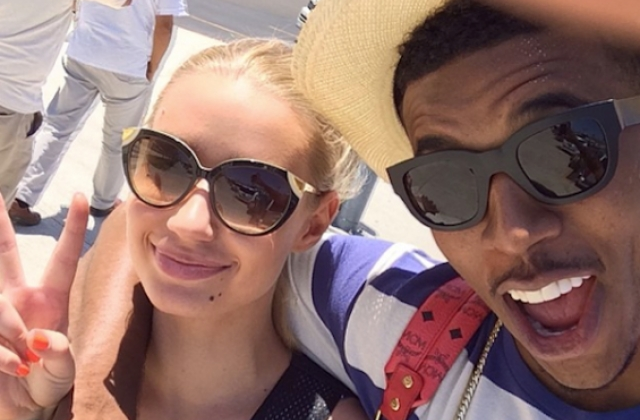 Iggy Azalea has split with Nick Young just three months after he was caught up in a public cheating scandal.
The musician revealed she had decided to call time on her relationship with the 31-year-old NBA player - a year after they got engaged - because she can't trust him after he was caught up in a cheating scandal earlier this year.
Taking to her Instagram account on Sunday, the 26-year-old beauty wrote: "Unfortunately although I love Nick and have tried and tried to rebuild my trust in him - It's become apparent in the last few weeks I am unable to.
"I genuinely wish Nick the best. It's never easy to part ways with the person you planned you're entire future with, but futures can be rewritten and as of today mine is a blank page. (sic)"
Just minutes later Nick confirmed the sad news by simply writing on his Twitter account, "Single."
The pair have been desperately trying to work at their romance since a video tape was leaked online of Nick allegedly telling his Lakers teammate D'Angelo Russell that he'd been unfaithful with a teenager back in March.
The tape's emergence came just a few weeks after Iggy announced she and Nick had pushed back their wedding.
However, she claimed at the time that the change in date was merely down to her globe-trotting work schedule.
Rumours the couple were on the rocks have been rife for the past four months but Iggy has continuously reassured fans they're still together and working through their issues.
But tongues started wagging even more in April when the blonde beauty took off her engagement ring.
She said at the time: "He doesn't deserve for me to be wearing his ring right now. We're not not engaged, but you have to do some work to [see me] put the ring back on."
The couple - who were living together in Tarzana, California - began dating in 2014 and got engaged last year.
Source: Mirror.co.uk