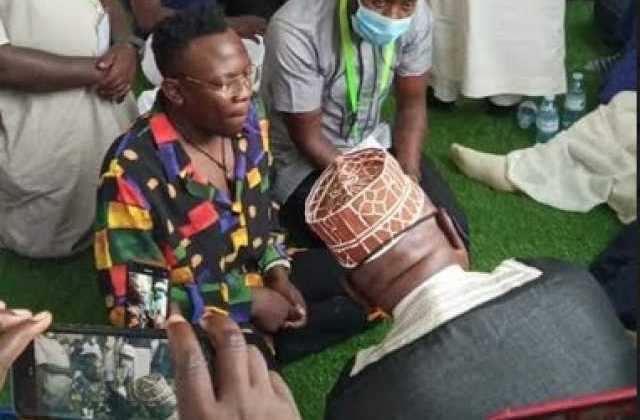 Musician George Kigozi a.k.a Geosteady has converted to the Islamic religion months after separating from the wife, Prima Kardash.
In the presence of many Islamic leaders and fellow singer Eddy Kenzo, he has been named Hassan Kigozi.
Reports say he fell in love with cougar only identified as Lady Shantal, who has been pumping money into his lifestyle and career.
The woman pledged to support him forever if he dumps his religion for Islam.
Geosteady has been dating the elder woman for months now. It is said that she taught him a brand new Toyota Harrier that he has been cruising around.
"Lady Shantal has a lot of money. She forced Geosteady to convert to the Islamic religion if he wants to continue enjoying a good life. He never cared about age, its the money for him," a source that asked anonymity revealed to this website.