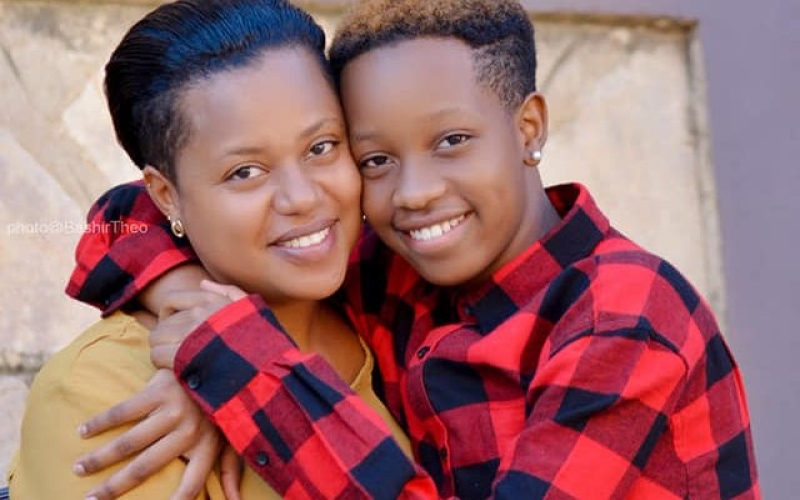 Musician Moses Ssali alias Bebe Cool and Kirema Zuena's daughter turned 16 years old.
The gorgeous young girl is Zuena Kirema's second born after Alpha Ssali.
The young lady's beauty is unbelievable and it is not rocket science that she took her mother's genes, a reason many city dudes have declared their interest in her as they wait for her to hit 18 years of age.
Well, Zuena is not taking chance as she has warned the dudes to stay far away from their daughter or else risk getting themselves in unavoidable danger.
In a phone call interview on her birthday, Zuena said she is over the moon because her princess has made another year but has a focus on school.
It was at this juncture that she warned netizens away from the daughter.
"She is still young but even if she hits 18 years, stay away from her. She is my princess and I will protect her at any cost. She still needs to concentrate on school. She needs no distractions," she said.
Beata Ssali has 3 other siblings who are younger than her.
Download the Howwe Music App