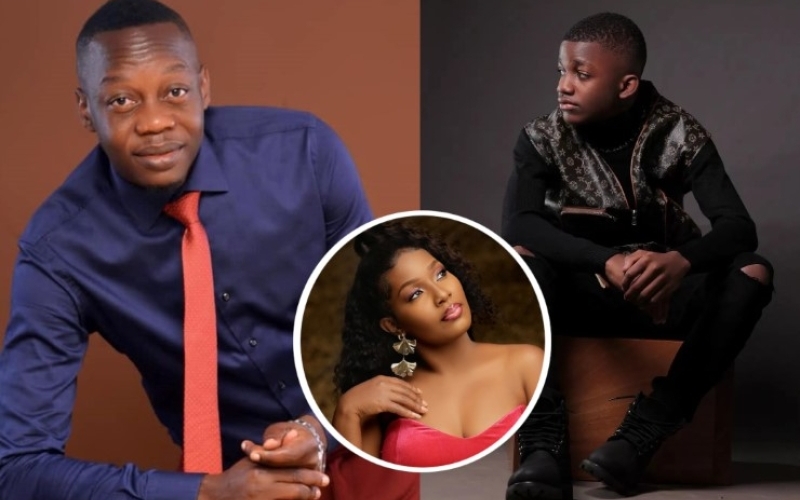 Rumors have been spreading like wildfire on social media that musician Mesach Semakula fathered a kid with actress Evelyn Namulondo.
This is after the musician introduced the kid as his during his concert at Serena Hotel last Friday.
After contradicting stories surfacing online, Mesach Semakula has decided to speak out on the issue saying he has never bonked Namulondo and they have no kid together.
He explained that his biological son, Sadrack Semakula, and Namulondo's child are very close and they mostly spend their holidays together at his home.
"Ohhhhh he is a very good friend to Shadrack Semakula and they are always at home together during holidays. They sometimes work together at Papaz Spot in Makindye during holidays. I hear all the rumors but they are not true. Katende is just close to my son and I welcome friends of my children," he said during an interview with a local YouTuber.
Semakula believes in African tradition that children belong to society and not only their biological parents.