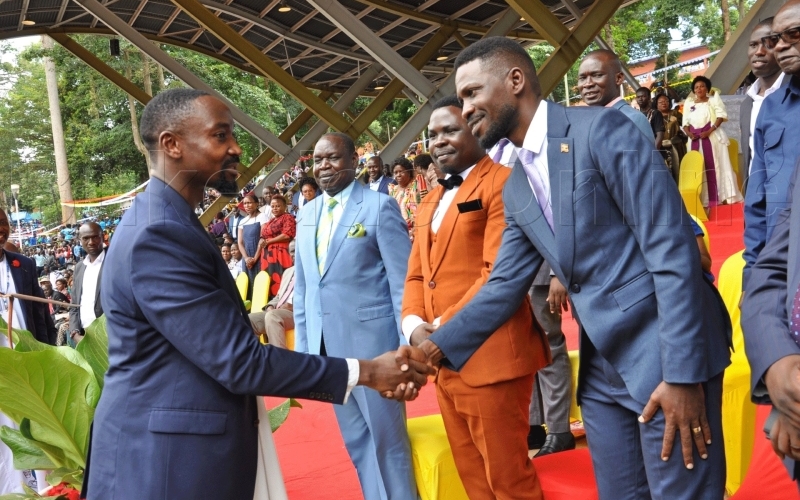 Musician turned politician Bobi Wine was expected to attend the wedding of Kyabazinga, which took place on Saturday in Jinja.
However, he was a no-show at the event.
Insiders revealed that despite making a contribution to the wedding, Bobi Wine never received an official invitation to the wedding ceremony.
The yellow camp, which was at the forefront of the wedding organization, did not want Bobi Wine to attend the wedding because his presence would divert attention from Muhoozi Kainerugaba, a known friend of Isebantu Kyabazinga Gabula Nadiope.
"Muhoozi confirmed attendance for the event, and both couldn't be in the same place at the same time. Bobi has a significant influence in Busoga and would outshine the first son. So the committee chose to ignore the NUP President," a source that asked for anonymity told this website.
The ceremony was also expected to be attended by President Museveni, who changed his mind at the last minute. Some people believe this is also a reason for the committee's failure to invite Bobi Wine to the event.
Download the Howwe Music App