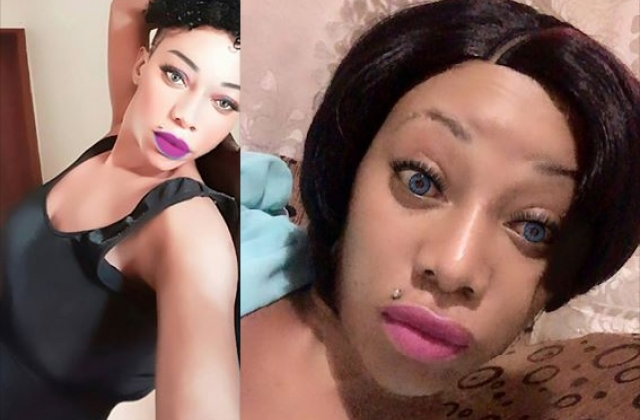 Ex-convict and Mud guard singer Shanita Namuyimba commonly known as Bad black has finally opened 'the cosmetic shop' that makes deliveries for all those interested in skin lighting and chopping weight.
Bad black who broke to fame in 2012 after swindling 11bn Uganda shs from a white boyfriend Greenhalgh tore the internet when she decide to bleach in 2014 and since then the Internet has been bashing her.
"I WANT TO THANK YOU MY DEAR FRNDS FOR

DA ADVISE U GAVE ME ABOUT BLEACHING

KATI LET ME START PURE STRONG METHODS

AND I ALSO WANT TO INFORM YOU DAT HV OPENED UP DA COSMETICS SHOP ONLY FOR THOSE WHO WANT TO BECOME LIGHT...... WHITE ANY COLOUR..,,, SLIMMING WE DO DELIVERY .ONLY SEND WHATS APP OR CALL 0700458213 PLZ DON'T CALL WHEN UR BROKE .

WORKING HOURS .7:00 TO 8:00

THANK YOU." She posted on Facebook.
Just like how Jamaican musician Adijah Palmer alias Vybz Kartel bleached his skin to promote his cake soap bleaching tablet, Mad black might be on the same move to market her products.