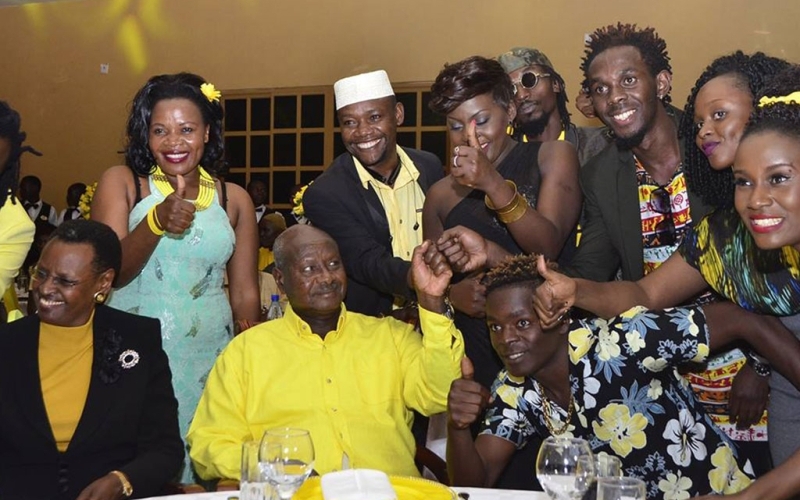 At the launch of the Museveni Awooma album held at Kololo Ceremonial Grounds on Saturday, President Museveni expressed his ongoing commitment to supporting the music industry in the country. However, he voiced his bewilderment over the lack of unity among artists despite the government's continuous support.
The Museveni Awooma song, which highlights President Museveni's accomplishments in various sectors of the economy, was composed by singer Emma Nsereko, also known as Munamasaka, signifying his connection to Masaka District.
President Museveni announced his intention to convene a meeting with musicians to address the obstacles preventing their collaboration. He emphasized the government's willingness to provide funds and equipment to support artists but questioned their inability to work together. His vision included establishing a common user facility, such as a shared studio, accessible to all musicians for recording their music at a reasonable fee, rather than being owned by a single individual.
"We are going to give them [musicians] funds and equipment. We have already supported some but, what I don't know is why they cannot work together. I will call a meeting so that we agree. We can have a common user facility for everybody. A studio can be owned by all of you, where each musician can go and record their music at a fee, not necessarily one person, "the President said
Download the Howwe Music App