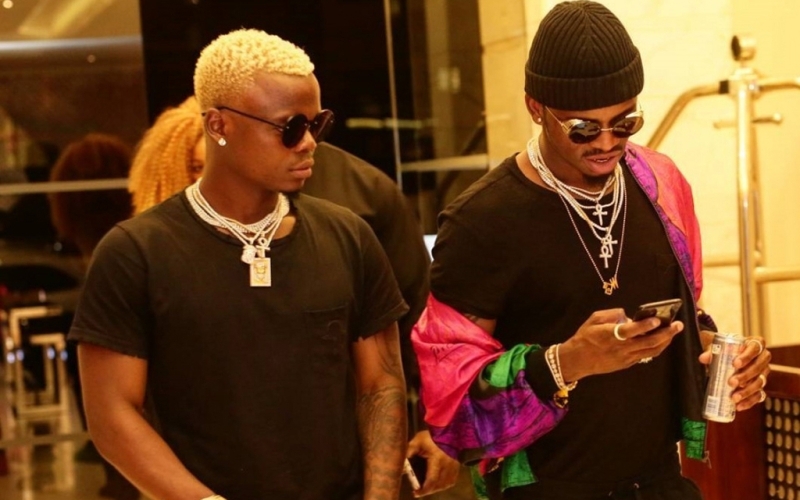 Harmonize, the Tanzanian music sensation, has returned home to a hero's welcome after his triumphant trip to the United States, where he swept three awards at the prestigious AEUSA 2023. This historic feat has not only brought immense pride to the artist but has also elevated Tanzania's standing on the global music stage.
In a press conference upon his arrival, Harmonize expressed his heartfelt gratitude for the outpouring of support and recognition. "My awards are not just mine; they belong to the entire nation," he declared with a beaming smile. "Through my victory, Tanzania's name has been etched on the world map, and that, to me, is the greatest honor."
Harmonize also extended an olive branch to his former mentor, Diamond Platnumz, acknowledging his gracious recognition of his achievements. "I must commend Diamond for his self-awareness in publicly acknowledging my success," Harmonize stated. "Those who fail to appreciate such milestones often lack a deep understanding of themselves."
The relationship between Harmonize and Diamond has been a complex one, marked by both camaraderie and conflict. Diamond discovered Harmonize in 2014 and played a crucial role in launching his career, signing him to his WCB record label.
However, their partnership soured in 2019, leading to a messy contract termination and a lingering animosity that persisted for years.
Harmonize's recent success at the AEUSA 2023 awards and Diamond's mature response to his achievements signal a potential thawing of the ice between the two music giants.
Their respective statements reflect a level of growth and self-reflection that bodes well for their future relationship and the Tanzanian music industry as a whole.
Download the Howwe Music App