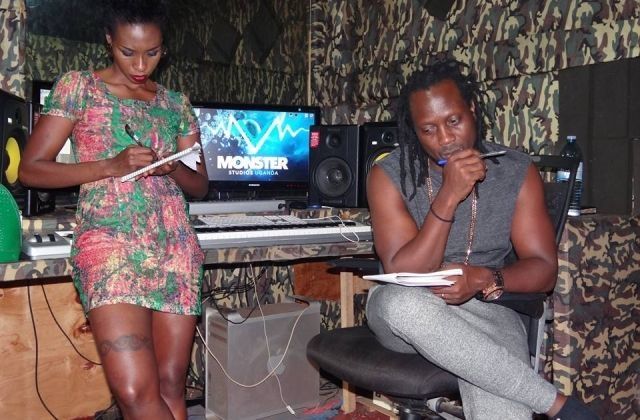 Dancehall singer, Cindy needs no introduction. She commands a lot of respect in the music industry ever since she went solo in 2009 after breaking up with her singing Band group Blue *3. Cindy has smashed music lovers with hits like "Ayokyayokya","Mbikooye","Sample dat","Still standing" among many others .
She has done a couple of collaborations with fellow local artistes including Navio, Kemishan, Bobi Wine but she has revealed that she badly wants to work with Bebe Cool.
Cindy says she has always wanted to work with Bebe Cool and the two have been to studio twice . " We have always failed to love what we find in studio, something about the beat.I badly need to work with Bebe Cool before I retire," she said .
"Bebe Cool is a perfectionist and I too, so I think that has delayed the collaboration but we shall find something perfect soon," she added .
In addition, Cindy wants to work with Winnie Nwagi of Swangz Avenue because there is something unique about her voice.
"I think if we came together, we would cook something perfect," she said.
Gals Betting: Get 10% Refund on All your Losses
Click Here