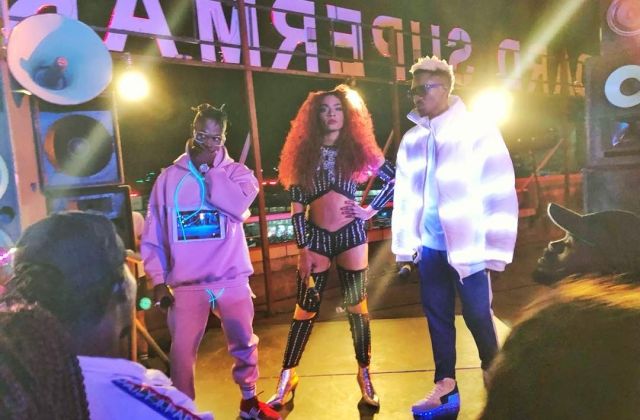 Back in April, there was rumour that Fik Fameica was joining Muyenga based Swangz Avenue after photos of Julius Kyazze the boss of the giant record label signing a contract with Fik Fameica emerged.
Howwe has now learnt that it was nothing close Fik Fameica joining Swangz Avenue.
Our snoops have learnt that the two of the hottest artists in Uganda right now have combined with the hottest rapper in South Africa called Rouge and recorded a song titled 'Midnight Drum'.
Both Artists have confirmed this by posting artwork of the song on their Social Media Pages with 'Audio Out' & it's available on howwe for download.
These 3 artists have very diverse styles and it would be exciting to listen to their combination in a project expected to top charts.
A close source has told howwe that South Africa's leading producers and sound engineers worked on this song to give it a global touch & we have also got to know that A pass & Fik Fameica are so excited about this project having got a mention by Sony Music Africa on their Twitter Handle Last Night.
The video is expected to come out early October and we promise to keep you posted.
Gals Betting: Get 10% Refund on All your Losses
Click Here