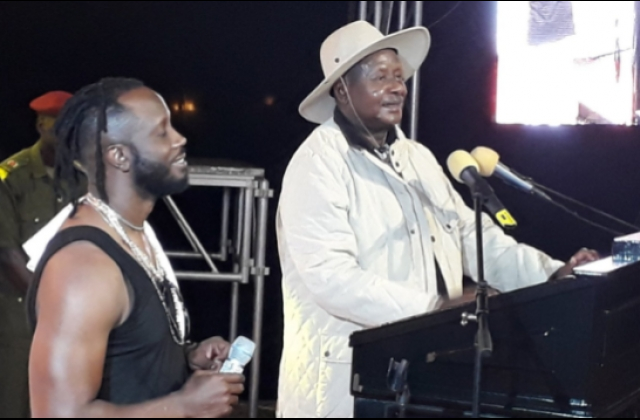 Bebe Cool's love for the President, Yoweri Museveni has earned him enormous hatred especially from folks who support the opposition.
While appearing on a political show on Thursday, Bebe Cool was asked what he would do if Museveni left power. "I am waiting for the day he retires. I will also retire. I don't do the things I do without a plan," he explained.
He however said he would sing for Bobi Wine if he became a President.
He said, "If he has money, why not?"