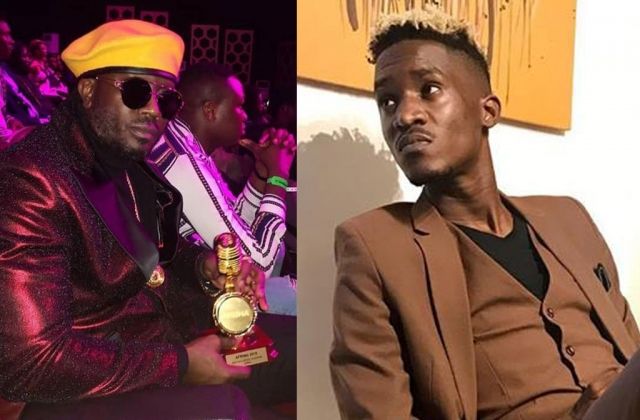 A Pass and Bebe Cool have in the recent past disagreed on a number of issues like politics and music but A Pass says he admires Bebe Cool.
Through his social media platforms, A Pass revealed how Bebe Cool's advise in 2014 kept him going until he became the person he is now.
"We don't have to agree on everything or like each other's views from time to time but we should keep the respect and love, the man next to me is an example of what I want to be and what I don't want to be. No one is perfect 100% we need to learn to tolerate each other.
In the so called big 3 artists, he is the one I first met and talked to, the picture you see is the first pic I took with Bebe Cool at Iguana in 2014. that man took time and gave me advice that I hold up to now, he was not obligated to give me advice, he was free to enjoy his music and later leave but he gave me 15 minutes of his time in a club so I can't take that for granted.... I may disagree with him and clown him sometimes for what he says but he has my respect as a person who is not perfect and so are we. We are only human. #OneLove #Respect #GuliWano," A Pass's post read.
A Pass is not the first artist to thank Bebe Cool for helping him in his career.
Other artists include Bobi Wine, Rema, Irene Ntale, and Fik Fameica.
Gals Betting: Get 10% Refund on All your Losses
Click Here