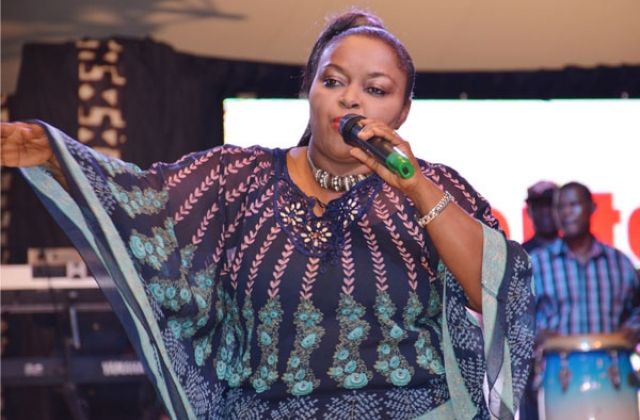 There have been many women who have been leaders in the music industry, and who have stepped up in more ways than one — too many to count. Take a look at just a small handful of powerful females who have changed music, and just how they did it below.
Joanita Kawalya
The 51 year old singer has been in service since 1975 under Afrigo band, the longest serving Ugandan band of all times.
Her input with hit songs like "Jim","Mwami Wange",
"Dembe lya'bakyala" among many others can't go unnoticed.
She is also the United Nations Population Fund (UNFPA) ambassador in Uganda for HIV activism and good palliative care.
Halima Namakula
She is commonly referred to as the mother of all artistes in Uganda. She has kept her A game for the last two decades .In 2009, she was nominated to represent Uganda in the Mrs. World beauty pageant. Also, mother to popular singer Recheal K has hit songs like "Ekimbewo","Ssambagala","Cheza" among many others .
Keko
The first successful female rapper Uganda has ever had .She broke to fame around 2009 and became a house hold name with her hit songs like "This is how we do it" off her fallen heroes album.
In 2011, she won the award for the most gifted East African video, making her the second Uganda to own it after Bebe cool .
Marian Ndagire
She is a movie actress,entrepreneur and artiste. The beauty queen moved the local industry with soothing band music, most of it was a clap back at her co- wives. She is remarkably one of the best things that has ever happened to Uganda's music.
Blue 3
Girl group that comprised of Lillian,Jackie and Cindy broke to fame in 2004 after winning the television show, Pop star. They created an urban following that was not existent then. They released song like Hitaji,Nzijukira,burnn among many others .