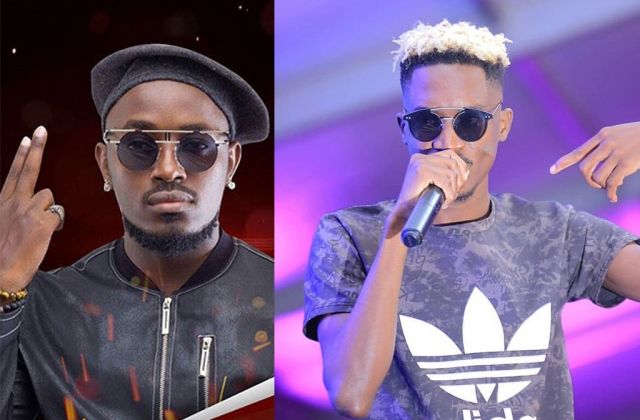 In what looks like a fresh online beef, Ykee Benda and A Pass have been throwing jibes at each other and few days ago, Ykee Benda assured A Pass that he will never be as good as he is at music.
The self proclaimed 'teacher' has responded to Ykee Benda's claims, saying he is trying to ride on his name to promote his concert slated for 29th March at Kampala Serena Hotel.
"Ykee Brenda I was not going to respond to your claims that you are better than me/ me having 1 hit in the last 2 years but since you are using it as a marketing strategy for your concert, let me help you get a few tickets.
Brenda, if you surely believe you are better than me, I also believe Uganda is in America.
I personally don't want to be better than you because I am different from you and if the time came to compare I think me being better would be natural selection meaning I would not waste time to debate.
I appreciate you as an artist and your art, I can't do what you do because you are special the way you are, I can't sing songs like Eva, Super maana and Nze nimiro gwe Farmer because my brain has not matured yet to understand popcorn 🍿 music.
You have gone to coke studio, you went to the world cup finals to sing and represent Uganda which you did very well and made Uganda proud, you have won International awards such as Afriima and soon you will be winning the kunde Award 🏆 Honestly speaking you have overachieved.
Brenda, please don't let those things above fool you into thinking me and you size up, whoever is tricking you should stop and I think you should promote your show just like every other artist does because it works most of the times.
You are very right about saying I will never be as good as you're because I personally don't want to be as good as you are Brenda and its very okay, my small talent is enough the fame you possess is man given and can be bought but this talent I possess is God-given and I was not blessed with it to compete with you, but to share it with the world.
I wishing you all the best in your journey and I will focus on mine like I always do, time will Judge all of us," A Pass posted.
We shall keep you posted.