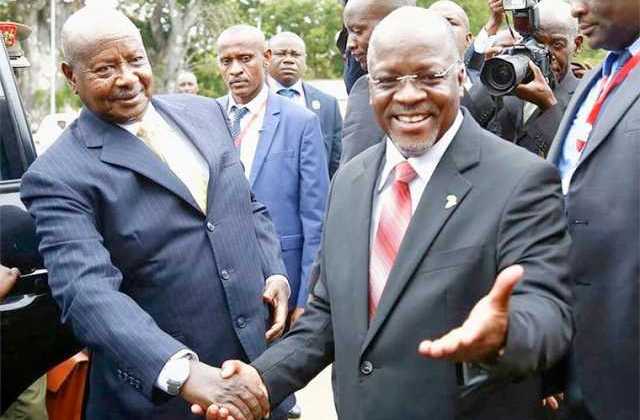 NBS TV's Douglas Lwanga has eulogized the fallen Tanzanian President as a darling of the entertainment industry who will be missed.
While on NBS after 5 show, Douglas said Magufuli was at the forefront of giving a helping hand to talents in Tanzanian and many leaders should look up to him.
"Late Magufuli was a President whom we mourn as one who supported Tanzanian music. And lots of things we keep talking of in the Tanzanian music industry are attributed to the involvement of his government unlike many which ignore talents," he partly said.
Douglas Lwanga joins other Ugandan entertainers including Chameleone, Saha, Jazmine, and others in mourning the fallen leader.