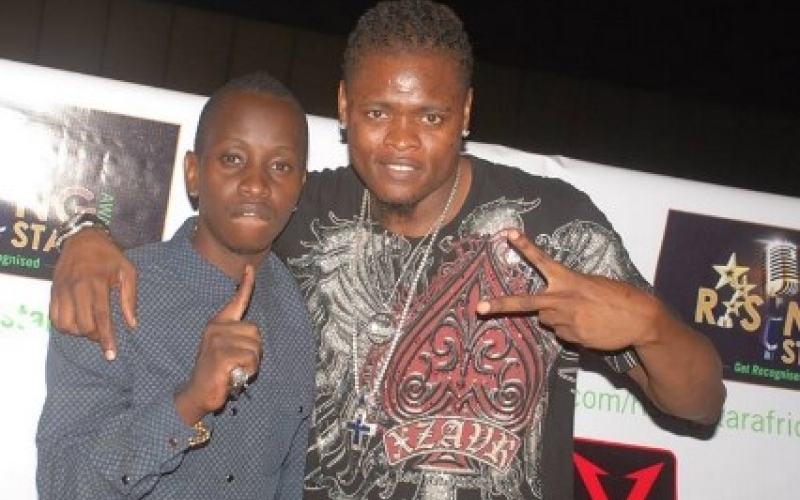 Musician Pallaso recently added a Mercedez Benz to his fleet of cars including a BMW, An Audi & a Volkswagen Tourag.
During an interview, Pallaso bragged about his rides before giving NBS Presenter Mc Kats an Audi as a gift for giving him his very first chance to perform many years ago.
"You are the King of the mic and you gave me the first chance to perform. I am giving you an Audi ride and I am also buying 200 tickets for my fans to come to your show," Pallaso said.
Mc Kats was overwhelmed and he asked for a commercial break to regain his senses.
According to our sources, it was just for showbiz.