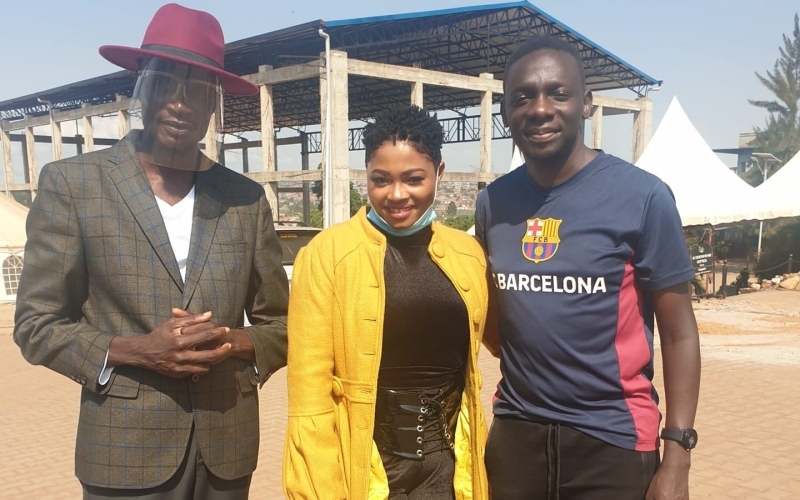 Events promoter Abbey Musinguzi, popularly known as Abitex, has retaliated against his former musician Serena Bata, following their bitter fallout a few months ago. Abitex accused Serena Bata of performing at multiple shows without his knowledge, which violated their contract.
Asserting his ownership, Abitex forbade Serena Bata from performing songs such as "Rukundo," "Ofunye Omusoga," "Bikalubye," "Single and It's Okay," "Ebisenge," "Gwantama," and "Omulala." He claimed that these songs belonged to him and were registered with the Uganda Registration Services Bureau (URSB) as property of Abitex Promotions.
Through his lawyers, Lukwago and Company Advocates, Abitex issued a demand notice to Serena Bata, requiring her to pay Ugx 350 million before she could continue performing the songs she recorded under her former management. Additionally, Abitex sought a refund of Ugx 100 million, representing the earnings Serena accrued from performances he was unaware of, as well as Ugx 300 million in fees, liabilities, losses, damages, and expenses resulting from her breach of the agreement and failure to fulfill her obligations.
Last month, the Uganda Musicians Association (UMA) stepped in to defend Serena Bata in the contractual dispute with her former management, Abitex Promotions. UMA pledged to collaborate with the Foundation for Human Rights Initiative (FHRI) and The Pan-African Network for Artistic Freedom (PANAF) to safeguard Serena Bata's rights and integrity.
In response, Abitex has declared that he will liquidate all his assets and business dealings to address Serena Bata's alleged theft. He vowed not to allow her to harm anyone else and expressed his determination to recover his money.
"I am determined to eliminate any notion of theft associated with Serena Bata! I will sell everything I own, but she will have to reimburse my money," Abitex fired back.