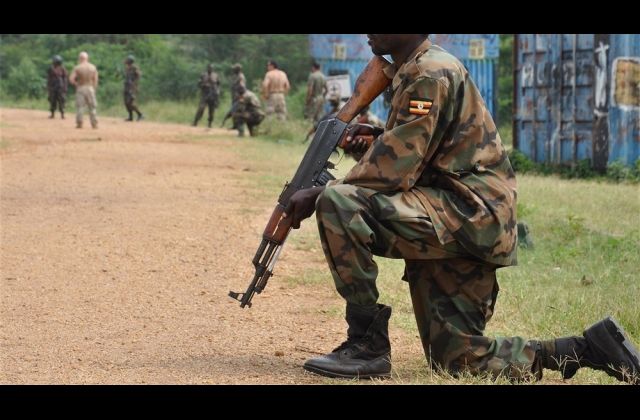 The Uganda Police Force and Uganda Peoples Defence Forces, UPDF have been directed to work out a strategy of providing security to all members of parliament who feel insecure.
The directive was issued by President Yoweri Museveni during a closed security meeting with members of Parliament in the conference halls in the Office of the Prime Minister on Wednesday.
The development came after several legislators expressed concern about their personal safety and asked the president to provide them protection. Some of the legislators allegedly said the police officers assigned to protect them are running way because of the risk involved in guarding them while others are not treated well.
The Obongi county MP Hassan Kaps Fungaroo told media after the meeting that after listening to the legislators Museveni directed the army to take over their protection.
"So the president directed that CDF and the minister of defense should think about providing separate vehicles for escorting MPs. This means there will be 452 escort vehicles loaded with soldiers and police. Because police say they can't protect MPs properly when they are sitting with them in the same vehicles" Fungaroo says.
Fungaroo added that some of the legislators at the meeting wondered why only NRM legislators are provided with security.
The meeting comes at a time when the country is battling insecurity including kidnaps and murder of women and the recent murder of Arua Municipality MP, Ibrahim Abiriga together with his brother, Saidi Butele Buga.