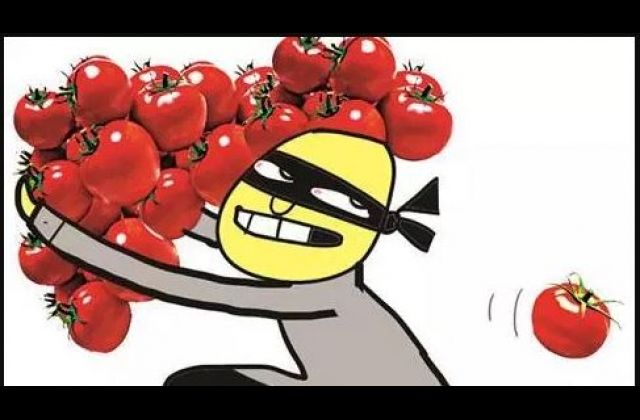 Drama ensued at Soroti temporary market this morning when a police officer was caught red handed with a bucket full of stolen tomatoes.
Michael Odongo, the East Kyoga Region Police spokesperson identifies the suspect as their own Geoffrey Odur, a communicator attached to Soroti Central Police Station.
Odongo says the suspect was working in the police communication office, but was deployed to guard the market last night.
"SPC Odur Geoffrey 37 was a communicator in our communications room. We always deploy him at night to guard Soroti main market but this morning he was found with tomatoes in the basket and people arrested him. He does not deny that he stole, so we have arrested him, he is at CPS Soroti. We are going to investigate and the law will take its course" Odongo said.
According to Simon Peter Ekwam, the Chairperson of the Chicken section in the market, they have been suffering at the hands of thieves since last year when the vendors hired police services.
He however says theft of their merchandise increased ever since they were moved to the temporary site to pave way for the construction of Soroti Main Market and that whenever they would complain about the thefts police would promise to apprehend the thieves in vain.
Odur admitted to the vendors that he has been picking their merchandise from the market.
Gals Betting: Get 10% Refund on All your Losses
Click Here