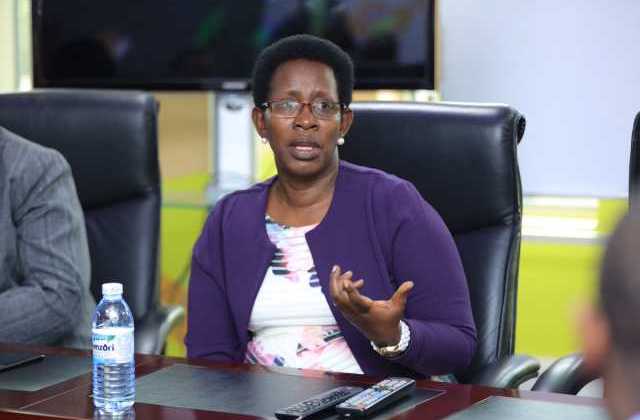 A sum of 94 billion Shillings has been secured by the Ministry of Health for the procurement and installation of oxygen plants in hospitals, across the country.
The Permanent Secretary of the Ministry of Health Dr. Diana Atwine says that they have finalized a plan to have piped oxygen for all the wards with acute cases. Mentioning Soroti Regional Referral Hospital, Dr. Atwine said that the new oxygen plant will be filling 365 oxygen cylinders per day.
Soroti Hospital's oxygen plant was recently upgraded to produce 130 cylinders following a surge in COVID-19 cases. Initially, the hospital had an oxygen plant whose capacity was less than 50 cylinders a day.
In June 2021, the Ministry of Health received USD 7 million about 25 billion Shillings from the Global Fund to install seven oxygen plants at Mbarara, Hoima, Fort Portal, Kampala, Mbale, Lira and Arua Regional Referral Hospitals.
Before the COVID-19 outbreak, Uganda had only invested about 650 oxygen cylinders across the 13 regional referral hospitals. Each of the plants installed between 2016 and 2020 could generate a maximum of 50 cylinders a day.
The supply of medical oxygen became a serious challenge for the country at the height of the COVID-19 pandemic when more and more severe COVID-19 patients were admitted to hospitals, especially during the second wave of the pandemic mid this year.
According to medics, COVID-19 infects and damages the lungs making them less effective at allowing oxygen to pass from the environment to the bloodstream. In hospitals, sufferers are expected to receive supplemental oxygen, to increase the amount of oxygen in the lungs and blood. But although oxygen is the most critical medicine for people with severe COVID-19, its supplies have been inadequate in almost all referral hospitals across the country.
However, coronavirus exposed the country to glaring gaps in medical supplies especially on medical oxygen that has been a lifesaving commodity for patients with chronic and acute illnesses. Lack of oxygen caused the death of many patients who succumbed to COVID-19 at Soroti Regional Referral Hospital.
The UK also committed over USD 708,000 to support an increase in oxygen production and delivery and availability of Personal Protective Equipment (PPE) at selected health facilities.