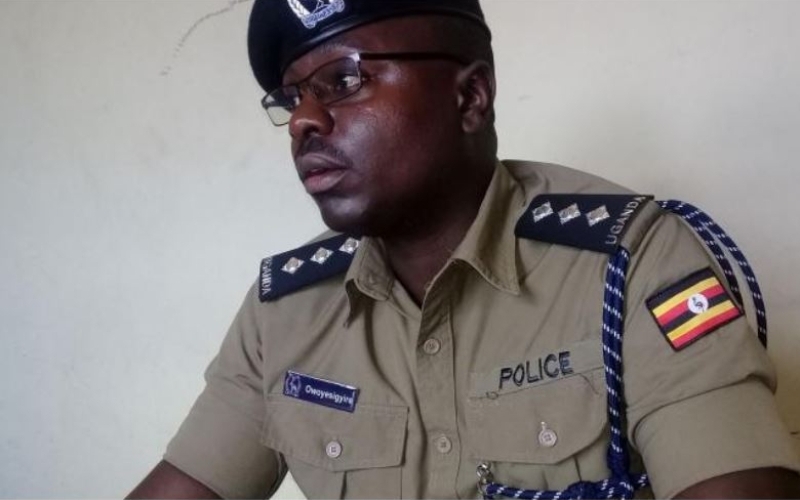 Police has arrested two of their officers to help with investigations into the shooting at Bukasa in Wakiso District that left one woman severely injured.
The officers have been identified as Erisa Muhumuza and Evelyne Akello, both police officers being attached to the Uganda National Roads Authority – UNRA enforcement team.
Luke Oweyesigire the Kampala Metropolitan Police Deputy Spokesperson confirmed the arrest saying that investigations into the alleged shooting have commenced.
It is alleged that on Wednesday evening, while on the UNRA operations, the duo pursued a motor vehicle belonging to Eria Twase and that in the pursuit, they discharged bullets.
Oweyesigire says that the shooting led to injury of one person identified as Violet Nansereko who was rushed to Mulago hospital and is currently undergoing treatment.
He added that, preliminary investigations have revealed that the shooting was done by police officer Muhumuza but more details shall be provided later. He further noted that the police have also impounded a motor vehicle that was being used by the enforcement team from UNRA.
The arrest of Muhumuza and Akello followed rioting by residents of Bukasa over the shooting, which prompted the intervention of the Police from Wakiso under the District commander, Tai Ramathan which quelled the demonstration.
The Police with the help of the army was forced to shoot in the air to disperse the angry mob that had sought to punish the accused police officers. Upon quelling the riotous residents, the police led by a section of angry residents inspected the shot vehicle and the entire crime scene.
They demanded for justice and have the suspected shooters handled according to the law.