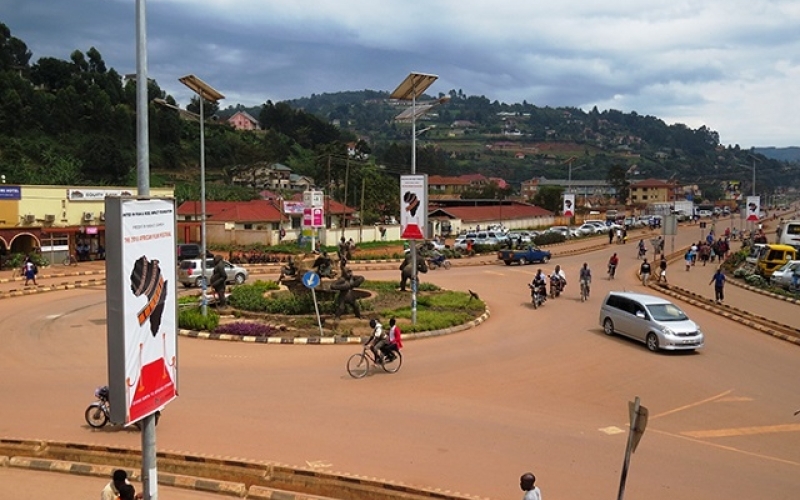 The town clerk of Ryakarimira town council in Kabale district, Alex Ampeire and the LC 3 Chairperson Enock Kazooba are in trouble over the missing Shillings 95.81 million.
In December 2017, Ryakarimira town council received Shillings 60 million from the government through the Local government ministry to renovate the town council office.
In May 2021, the town council received another 35,810,000 Shillings to renovate town council offices, staff offices, and houses at Rubaya medical center. However, early this month, a whistleblower tipped security authorities that although all the money was withdrawn from the town council bank account, no work was done.
The whistleblower also accused Ampeire and Kazooba of claiming to have conducted several council meetings to budget for the money yet no council was held.
Godfrey Nyakahuma the Kabale Resident District Commissioner confirmed that his office, the District Internal Security Officer and Kigezi Regional Police Commander received the complaints from the concerned whistleblower about the missing funds.
He says that police have since opened inquiries vide GEF02/2023 at Kabale Central police station. Nyakahuma says that the whistleblower did a commendable job of fighting against corruption.
Nyakahuma says that although Kazooba is being investigated due to the leaked copy of his office acknowledging receipt of Shillings, 95.81 million, Ampeire who is currently on the run remains the major focus since he is the accounting officer.
Efforts to get a comment from Ampeire were futile since his mobile phones are switched off. Kazooba refutes the accusations levelled against him, saying that he is among the whistle-blowers over the missing funds.
This is not the first time, Ampeire has been implicated in corruption scandals. In October last year, Ampaire went on the run after he was accused of embezzling Shillings 105 Million for constructing a multipurpose hall in the financial year 2020-2021.
Ampeire is also accused of swindling Shillings 249.28 million that was meant for various projects that include road works, remittance of 25 and 5 percent for local council I and IIs, development of the town council physical plan, and construction of staff quarters among others released in the same financial year.
Download the Howwe Music App