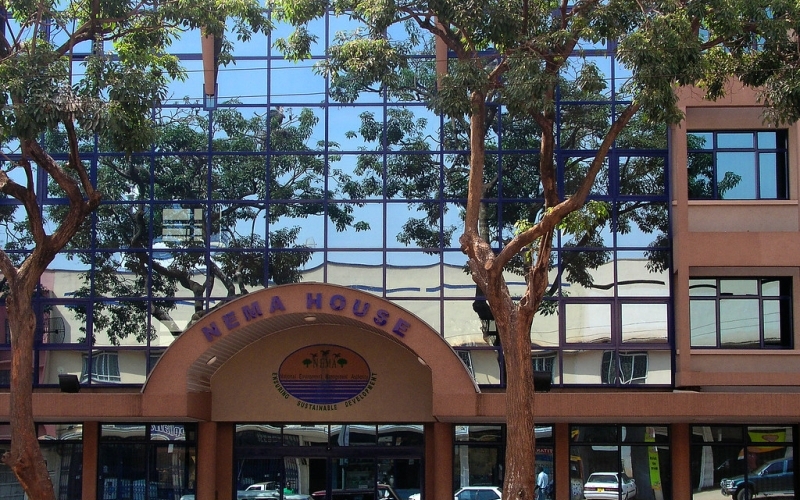 The National Environment Management Authority (NEMA) has emphasized the importance of collective responsibility in environmental management in Uganda, rather than placing blame on others.
The call was made during the commemoration of the International Day for Biodiversity, environmental protection activists.
As part of the event, a reforestation effort took place in Mabira Forest, a crucial biodiversity hotspot in Uganda, with the planting of over 1000 trees.
Biodiversity, which encompasses the diverse range of living organisms in various ecosystems, was highlighted as a vital component for ecological balance.
Leading the delegation in the restoration exercise, Akankwasah Barirega, the Executive Director of NEMA, emphasized that environmental management cannot be solely reliant on the government or NEMA alone.
It requires the active involvement of individuals and communities, with Barirega stating, "Environmental protection starts with the people, and then the government leads in mobilizing efforts." Barirega also highlighted Uganda's progress in environmental restoration, including increased forest cover and the transition from plastic to glass water bottles.
To ensure the long-term protection and surveillance of the replanted forest area, Tom Obong, the Executive Director of the National Forestry Authority, mentioned providing alternative income sources to neighboring communities, discouraging encroachment on the forest. Obong identified wood dealers from urban areas as the primary threats to these forests, while local communities had a lesser impact on the ecosystems.
Ivan Amanigaruhanga, the Executive Director of the Uganda Biodiversity Fund, underscored the significance of collective efforts in environmental management. He emphasized the involvement of ordinary people as the primary custodians of nature, essential for effective government interventions.
Uganda has been a party to the Convention on Biological Diversity (CBD) since 1993, joining global efforts with 195 other countries to address biodiversity loss. The CBD's objectives include conserving biodiversity, sustaining ecosystem components and genetic diversity, and ensuring fair and equitable sharing of benefits from resource utilization.
The International Day for Biodiversity, observed on May 22nd, serves as a global reminder to take action in restoring and preserving nature. This year's theme, "From Agreement to Action: Build Back Biodiversity," highlights the urgent need for concrete measures. Uganda, like many other parts of the world, has witnessed a decline in biodiversity due to destructive human activities.
Currently, Uganda's forest cover is less than 2 million hectares, significantly lower than the estimated 10 million hectares recorded in 1900.