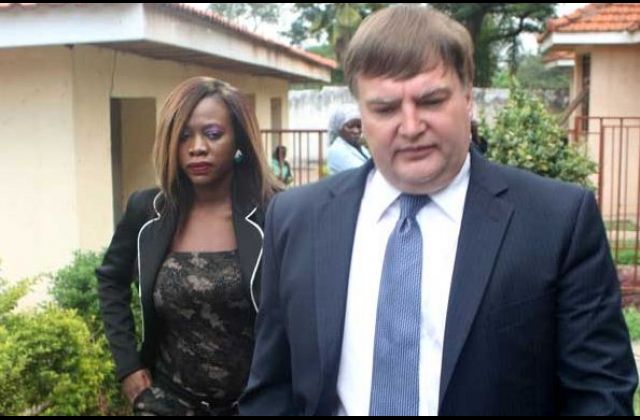 The city celebrated socialite Shanita Namuyimba aka Bad black/bad brown never ceases to amaze her fans especially ever since she came back from prison some months ago with a lot of comedy revolving her life.
Bad Black recently while on a local television interview made it clear that only she, owns the white pensioner Greenhalgh 's heart and that those other bitches are just being played with. This comes after a rumor that the said pensioner had dumped bad black for a new gal called eve that he threw a big party last month on her birth day and which didn't go well with bad black.
Bad Black clearly said that she and Greenhalgh are still together and that he is currently sponsoring her music career and her other projects. When asked about his supposed relationship with the Ghanaian singer, she claims that they are only working on collabo; which contradicts with her recent statement where she came out and said that she is in love with a Ghanaian and she soon will be moving to Ghana permanently.
The truth is, Bad Black's life is full of comedy.
Gals Betting: Get 10% Refund on All your Losses
Click Here