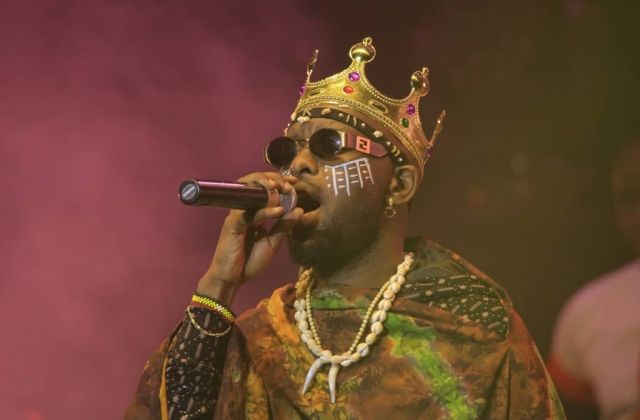 For so long, there were reports that Bebe Cool and Eddy Kenzo were sworn enemies but early this week, Bebe Cool suprised very many after buying several tickets for Eddy Kenzo's concert.
This move by Bebe Cool confirmed that there was no beef as rumoured but it even got sweeter yesterday at Eddy Kenzo's concert held at Serena Hotel when he confessed how much he love Bebe Cool.
While performing at his 10 years in music celebration, Eddy Kenzo told Bebe Cool who was in attendance together with fellow musician Bobi Wine that he loved him so much as a brother and one of the pillars of the entertainment industry despite being a Bobi Wine diehard.
Eddy Kenzo urged Bobi Wine and Bebe Cool to compete but in a healthy manner which will see the rightful winner take it all in peace.