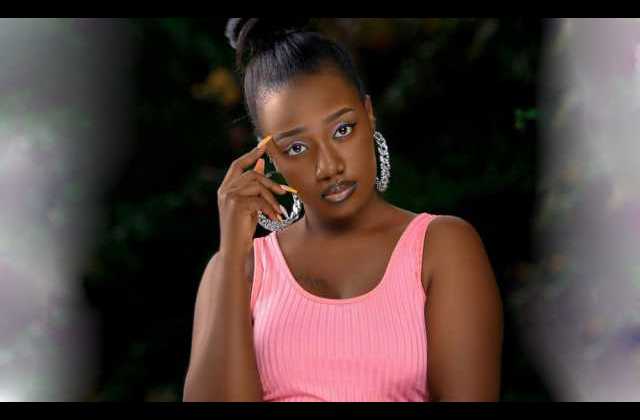 Lydia Jazmine is a proud black woman.
With her chocolate skin tone, she is never afraid to show off her skin and she earned herself a nickname, "Black Melanin".
Unlike most female celebrities who bleach their skins to match their statuses, Lydia Jazmine has kept her original skin color.
In a recent interview, Lydia Jazmine opened up on how she feels about bleaching.
The "Masuuka" hitmaker said she loves people who change their skin tone, but also advised ladies to stay away from the act if they can.
She is very close to the self proclaimed queen of bleaching in Uganda, Prima Kardashi and she has learned from experience that it's a good practice.
Lydia Jazmine was recently appointed an ambassador for Movit, one of the leading cosmetic brands in the country.