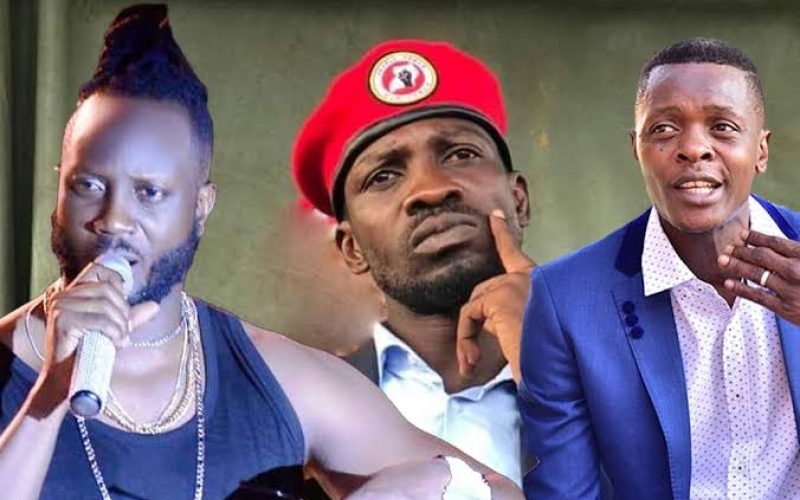 Musicians Bebe Cool, Chameleone, and Bobi Wine built their careers off battles they were entangled in.
Bobi Wine teamed up with Bebe Cool to ridicule Chameleone in their hit, 'Funtula'. They accused Chameleone of bragging yet he survived off Dorotia's sweat.

Furious Chameleone dropped "Nekolera maali" heating at Bobi Wine and Bebe Cool. He wanted them to know he was on the journey to liberate himself financially.
The three later turned guns against each other.
And since then, the trio has gone on to reap big from fight songs directed at one another.
Speaking about his fights with Bobi Wine, the Gagamel boss said it was a tactic they used to expand their fan base. He confirmed it also brought in much money to both camps.
He also revealed the musical conflicts helped in shaping the Ugandan music industry because people started concentrating on Ugandan music, neglecting Congolese songs.
"Our music fights separated us into different camps. We released music almost every week and that is how we chased Congolese music from here. It's one of the reasons why you see the Ugandan music industry booming," he said during his performances at a city bar.
Bobi Wine and Bebe Cool still don't agree politically.
Download the Howwe Music App