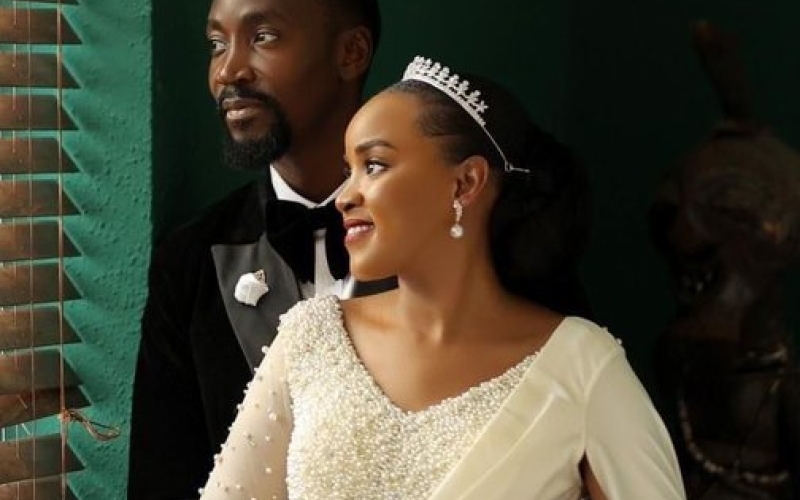 Seven years ago, Jovia Mutesi, the current Queen of Busoga, was dreaming of becoming an air hostess.
"I want to be a successful economist and if possible an air hostess," she said in an interview when we asked for her future aspirations.
However, Jovia Mutesi was confirmed as the Queen Mother of Busoga Kingdom over the weekend at a ceremony held at Christ's Cathedral Bugembe.
Mutesi, who graduated with a Bachelor's degree in Arts and Economics from Makerere University, is known for her strong social beliefs and her commitment to improving the lives of other people.
She shared how they met at Makerere University through the Kyabazinga's brothers and formed a friendship that eventually led to their relationship.
The Queen expressed her commitment to achieving unity within the Busoga Kingdom and enhancing the lives of young girls in the region.
"I want to thank everyone who has supported us; thank you very much for this overwhelming love. As we move forward together, I hope our unity does not stop at this wedding. I promise to work with diligence as your queen," she said at the reception held at Igege Palace in Jinja.
The Queen also vowed to love the King until his last breath and never to disappoint him.
"Finally, allow me to kneel down and thank Baba for loving and supporting me up to this date, and for fulfilling everything you promised. I am very grateful. I promise not to disappoint you. I will make you the happiest man in the world, and the houses in Igenge, Buziga, and Budhumbula, we shall fill them all up," she added.
Download the Howwe Music App