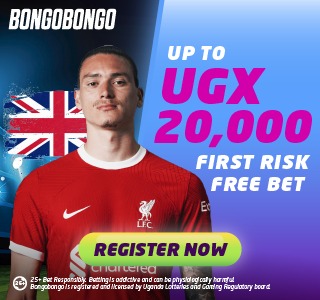 As part of its core responsibility to carry out community outreach programs in & around the country, Kagwirawo Sport betting visited areas of Kansanga & Ggaba in the month of June and distributed over 2000 soccer jerseys & 1500 reflectors to Boda Boda riders.
The move was meant to promote and foster the development community football while at the same time join efforts to fight the rising rates of motor accidents on the roads.
The give back campaign saw local community teams like Kansanga United and Kiwafu FC receive each 5 sets of football Jerseys.
While handing over the new Jerseys to the teams selected, the Kagwirawo Operations Manager, Chris Mabonga said the donation would go a long way in helping the teams prepare for their matches and in turn help them achieve their long term goal of playing in the Uganda Premier League.
"The overall aim of the this donation is to first and foremost create a good working relationship with the local community. However on the flip side we want to be part of the journey of these teams on their way up to the country's top tier league. We hope our small contribution has a massive impact on their dreams and aspirations" The Kagwirawo Manager explained the cause of the outreach.