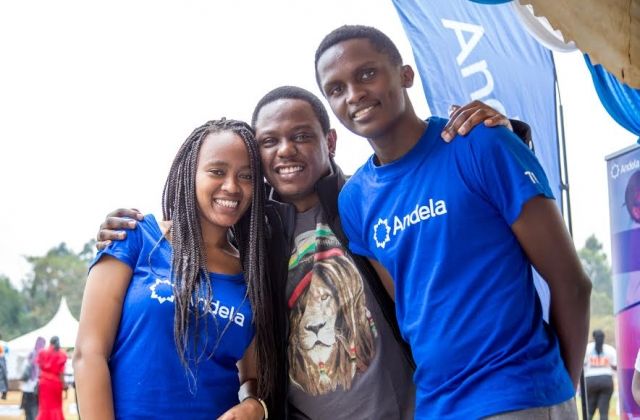 Andela, the company that builds high-performing engineering teams with Africa's most talented software developers, today announced that the company has secured $40M in Series C funding.
The investment was led by pan-African venture firm CRE Venture Capital with participation from DBL Partners, Amplo, Salesforce Ventures, and Africa-focused TLcom Capital. Existing investors including Chan Zuckerberg Initiative, GV, and Spark Capital also participated. The round, which marks one of the largest investments ever led by an African venture firm into an Africa-based company, brings Andela's total venture funding to just over $80M.
Andela was launched in 2014 to combat the global technical talent shortage by investing in Africa's most talented software developers. With an estimated 1.3M software jobs unfilled in 2016 in the U.S. alone, it's clear that the growth of today's major technology ecosystems is inhibited by a severe lack of talent. To solve this, Andela invests in high potential pools of brainpower across the African continent to help more than 100 partner companies build distributed engineering teams. These partners range from industry leaders like Viacom and Mastercard Labs to high-growth technology companies such as Gusto and GitHub.
With offices in Lagos, Nigeria, Nairobi, Kenya, and Kampala, Uganda, Andela has hired 500 developers to date -- the top 0.7% of more than 70,000 applicants from across the continent. Selected developers spend six months in a rigorous onboarding program before being matched with one of Andela's partner companies as full-time engineering team members. Beyond recruiting elite development talent, Andela is catalyzing the growth of tech ecosystems across the continent by open-sourcing its content and partnering with organizations including Google, Pluralsight and Udacity to provide resources and mentorship to developers.
"In the two years since we launched Andela Kenya, we've already become home to three hundred brilliant engineers who are redefining the meaning of leadership on the continent and building a reputation for technological excellence," says Joshua Mwaniki, Country Director of Andela Kenya. "When we look back at the key drivers that turned Kenya and Africa into economic giants, Andela will remembered not as a footnote in the story, but as a major catalyst."
Pule Taukobong, Founding Partner of CRE Venture Capital, adds: "At present, there is more capital to fund ideas globally than there are people to build them. Andela is providing a solution to this global talent dilemma while building a business case for one of Africa's greatest assets: our people."
Andela will use the capital to fuel its aggressive expansion plans: The company aims to launch offices in two additional African countries over the next year, doubling its developer base from 500 to 1,000 to meet growing demand. Alongside this round, Pule Taukobong of CRE, Julia Gillard, former Australian Prime Minister and Amplo Board Partner, and Omobola Johnson, Senior Partner at TLcom and former Minister of Communication Technology in Nigeria, will be joining Andela's board.
Download the Howwe Music App