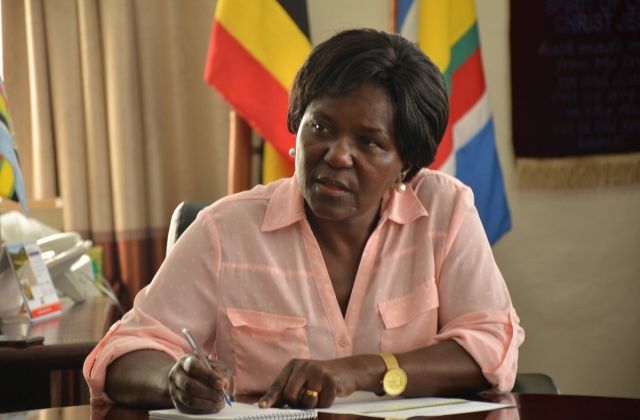 Parliament is currently holding a special sitting to consider the 280 billion shillings supplementary budget requested by government to purchase two bombardiers planes from Canada.
Clerk to Parliament Jane Kibirige called the special sitting following failure by Parliament's Budget Committee chaired by hon. Amos Lugoloobi, to present a report to the House last evening concerning the ownership of Uganda National Airlines Limited.
On Wednesday afternoon Deputy Speaker Jacob Oulanyah tasked the committee to scrutinize fresh documents that had been tabled by Works and Transport Minister, Monica Ntege Azuba indicating that government had regained full ownership of Uganda National Airlines Limited.
Fresh documents presented in the house showed allocation of 2 million shares worth 200 million Shillings to the Finance and Works ministers as shareholders with 1 million shares for each shareholder.
The development followed a minority report presented to parliament by Lira Woman MP Joy Atim Ongom in which she indicated that 99.9% of the shares of the company did not belong to government.
Monaca Azuba during the ongoing sitting told the house that each airbus was going for USD403 million but they negotiated and got it at 208m, while bombardiers went for USD48m each but Uganda negotiated up to USD27.7m.
She said this was a great achievement and that the negotiating team should be applauded.
On Thursday, Azuba presented some documents before the house and some of those that required scrutiny included the return of allotment of shares for Uganda National Airlines Company, the Notification of Appointment of Director and Secretary of Company, Certificate of Incorporation and Memorandum of Articles of Association. All these documents had been certified by Uganda Registration Services Bureau.
MPs raised red flags about the documents especially the allocation of shares which had been accorded to individual names of Monica Azuba Ntege and Matia Kasaija. They demanded that the documents are redrafted to have the shares holders in the titles of Works and Transport Minister and Finance Minister.