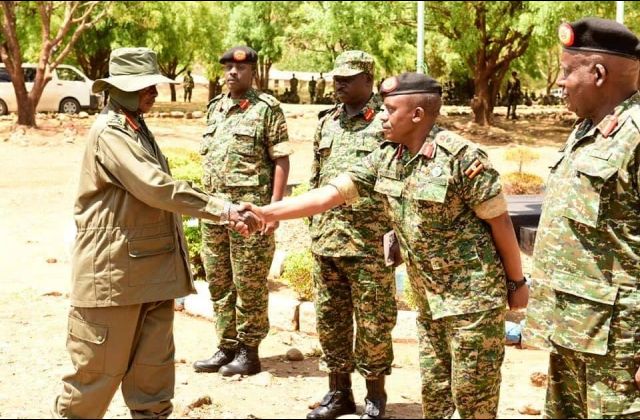 President Yoweri Museveni is expected in Pader district today as he continues a nation-wide working visit to national barracks
The president will visit 5 Infantry division headquarters in Achol pii, Pader District. He will then head to Gulu district tomorrow.
Over the weekend, Museveni was in the district of Moroto where he inspected a guard of honor mounted by officers and men of the UPDF third division, Moroto Barracks on Sunday.
According to the presidential press secretary Don Wanyama, the president is lecturing officers and men of the UPDF on good ideological orientation, health, mission of a liberation Force.
"That's the uniqueness of the UPDF. Officers of the liberation Army are preachers of the mission" he adds.