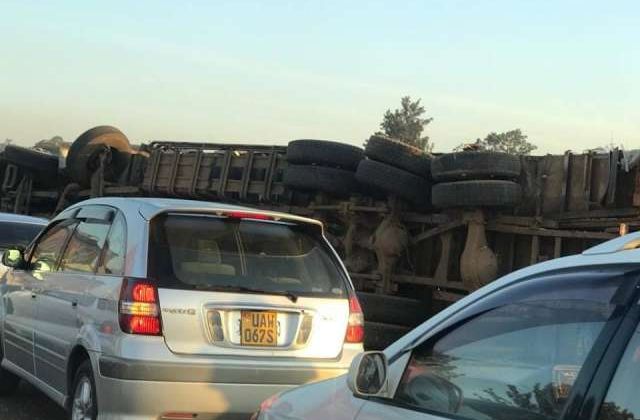 Traffic has been paralyzed in Kampala throughout the day as Police struggles to tow a truck that overturned in the middle of Jinja road after knocking a train early today.
The truck registration number UBD 932R which was loaded with sacks of maize grain was knocked by the train when its driver failed to brake and passed through the railway line moments after the train sounded its set off alarm.
Charles Ssebambulidde the traffic police spokesperson declined to comment on the incident saying the matter is under the railway police management. Meanwhile, this accident paralyzed transport on major roads leading to the eastern side of Kampala the entire day.
The Chairperson of the Mukwano roundabout railway bodaboda stage Wilson Talya, says the recurrent accidents are happening in the same area due to reckless driving and poor interpretation of road signage.
Police spent the better part of today trying to remove the truck which blocked part of the road.