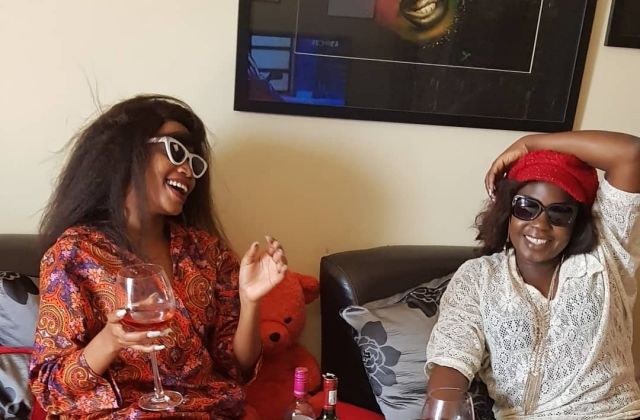 Iryn Namubiru has hailed Sheebah Karungi as one of her real friends.
The two are hardly seen hanging together, but Iryn says, "My realest friends are not those you will find me with every where so often, but those you will find me chilling me with at home."
She wrote the message on her social handles attaching a picture in which they are seen sipping wine.
The picture was clearly taken from Sheebah's home. Her portrait hangs on the wall.
The two star musicians are seen laughing, a clear sign that they enjoy each other's company.
Iryn says Sheebah humors her, and that she can't stop teething every time they catch up.
"I can't wait to laugh again. Thanks for the good vibes Sheebah."
Gals Betting: Get 10% Refund on All your Losses
Click Here