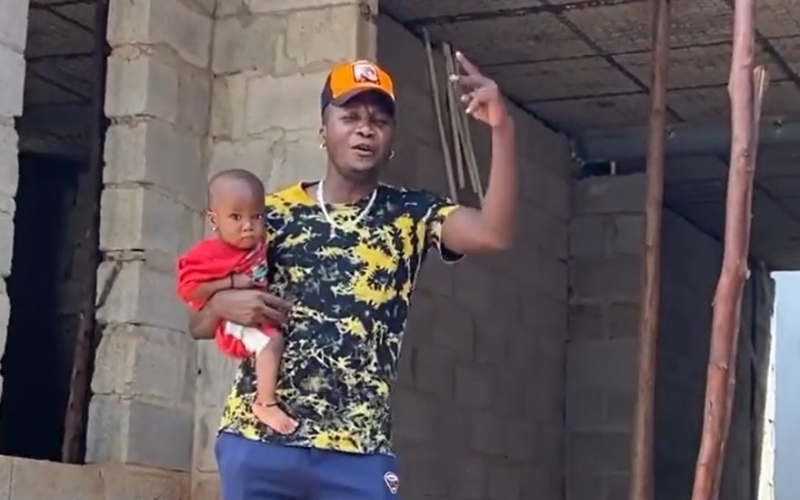 Singer Roden Y Kabako is one of the most hardworking artists in the country with known financial discipline.
Also Read: I'm No Longer in TNS—Kabako
Despite not having hit songs, Roden Y Kabako is one of the busy artists in the country simply because he organizes his shows upcountry.
From the look of things, everything is paying off because he paraded a mega bonking pad that is near completion.
Also Read: Kabako faints after His house under construction on Busabala land is demolished
The storeyed house under construction is located in Busabala, a Kampala suburb.
Kabako took to his social media to brag about his new achievement.
"Road to success is under construction. May Allah blesses my work," Kabako posted.
It should be noted that early this month, Kabako registered a successful concert at Joggies Bulaga, in the Wakiso district.