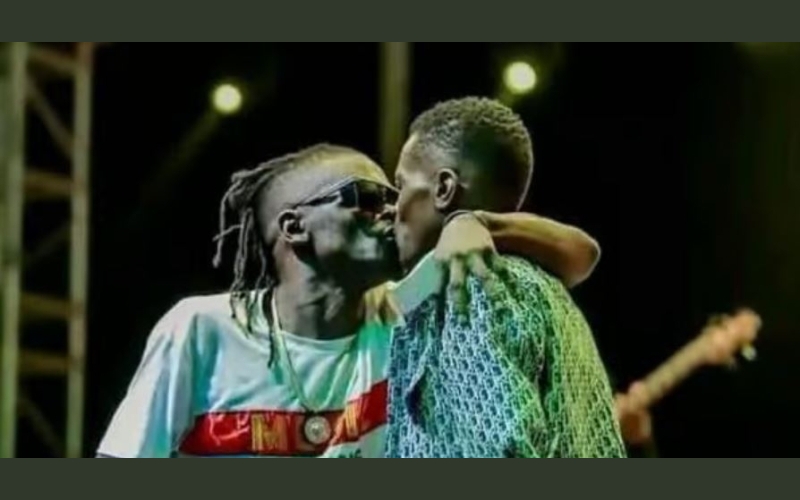 Dancehall artiste Cindy Sanyu has expressed her disappointment with Chameleone for kissing his brother, Weasel at his recently concluded "Gwanga Mujje" concert.
Cindy says the act doesn't set a good example for their fans.
"I wasn't pleased when I saw them kissing at the concert. It doesn't set a good example. It is good that he came out to apologize," Cindy says.
"I expect better from Chameleone. He is a role model to many," she says

"I have huge respect for him. He is a living legend and I think he needs to play his part in protecting our culture," she concludes.