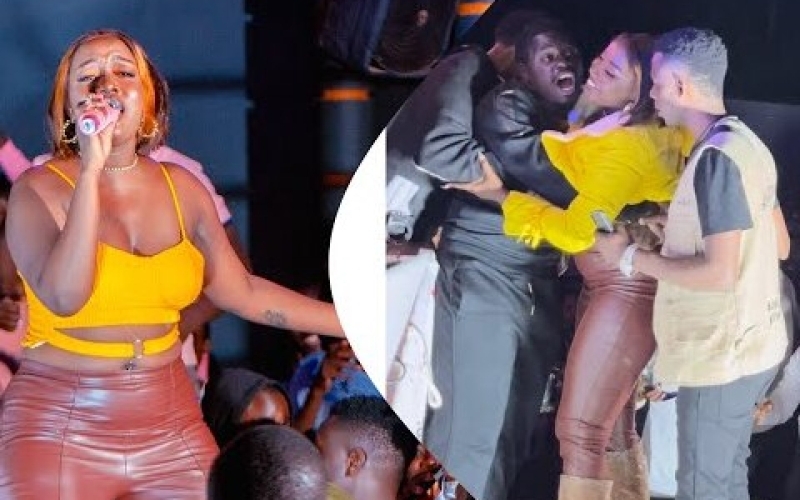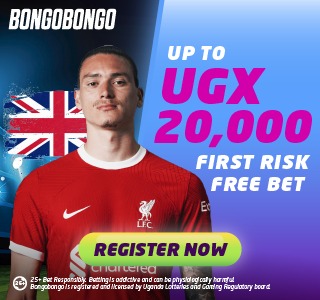 About two weeks ago, Lydia Jazmine found herself in a distressing situation during one of her performances when an unexpected incident occurred.
A man, who appeared quite robust and was dressed in black, boldly climbed onto the stage and forcefully grabbed hold of the gorgeous singer, refusing to release his grip.
It took a coordinated effort by five members of the security team to finally remove him from the stage.
This unsettling incident unfolded at Vegas Chillout in Mpererwe, Kawempe, and recently, Lydia Jazmine decided to shed light on the ordeal when speaking to journalists.
While recounting the incident, she expressed her appreciation for her passionate fans but also highlighted the need for boundaries. The man who intruded on her performance was seemingly drawn in by the song she was singing at the time.
Lydia Jazmine recalled that the man's grip was so tight that it left her struggling to breathe, and she experienced muscle pain for several days afterward.
She narrated how, during the incident, the man leaned close to her ear and issued a bizarre warning to security personnel. He said, "Tell them not to touch me. If they continue pulling me, I will hug you harder, and we shall both fall into the crowd."
Despite her pleas for him to be gentler, he insisted that security vacate the stage and assured her that he would let go once he had completed whatever he intended to do.
Lydia Jazmine ultimately told security to back off, and they eventually managed to overpower and remove the man from the stage, putting an end to the unsettling situation.