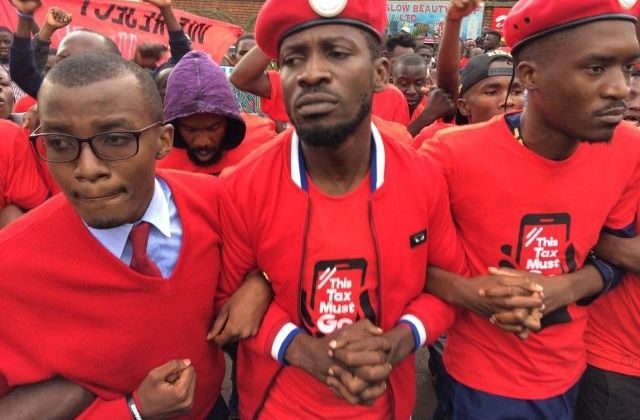 Singer Bobi Wine was arrested in Arua a week ago and is currently detained at Makindye military barracks on charges of illegal possession of firearms and ammunitions.
This has forced Ugandans to stage bloody protests in different parts of the country, demanding for Bobi Wine's release.
The social media movement that has been termed as "Bobi Wine Wave" is pushing day and night for his release.
In a bid to add a voice to the already existing loud voices, artistes have decided to team up and produce a song praising the self-proclaimed Ghetto President.
The artistes who had gathered for a press briefing about the detention and torture of their music brother, came to a conclusion of recording a song as one united voice to thank Bobi Wine for the courage he has displayed despite his situation.
The artistes expected to be on this song include Jose Chameleone, Ziza Bafana, Roden Y Kabako, King Saha, Miki Wine, Topic Kasente and more.
We shall keep you posted