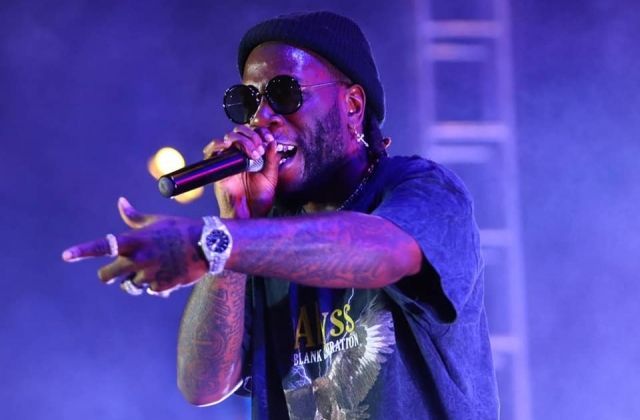 Burna boy is great performer, and a crowd puller. His music has won him millions of hearts in Uganda. Anyone who attended yesterday's concert can attest to it. There was worry and disgruntlement from revelers at 11 through the next 30 minutes because he had not stepped on stage.
Revelers were entertained by artistes like John Blaq, Sheebah, Iryn Ntale and others They were all musicians with great favor in the crowd. But even though they were cheered, it wasn't a show until Burna Boy descended onto the stage. He was welcomed with a thunder of excitement, performing only his hit songs. Attendees sang along each one of them, and others made sure they danced even though there was no space to dance.
Burna boy made a statement as a great stage performer and singer, but he also wowed with his fashion sense. He was a delight to watch in his vintage suit he changed into after the first attire of a T-shirt with the words, Abyss.
Burna Boy's only only mistake yesterday was attracting a mammoth crowd.