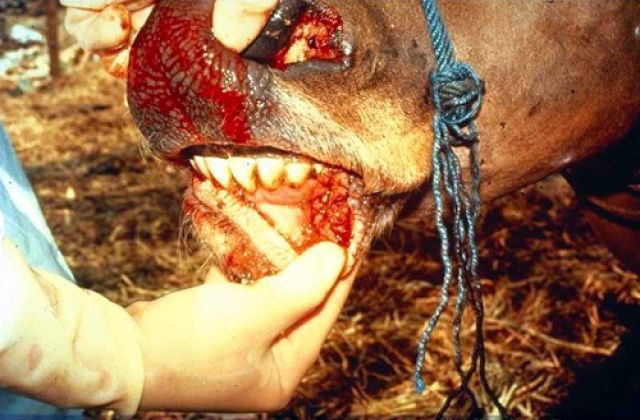 A cabinet sitting in Entebbe on Monday has approved stop-gap measures in the management of Food and Mouth disease in the country.
The disease was discovered in the cattle corridor (Nakasongola, Nakaseke and Luweero) where it is a constant. The outbreak is blamed on porous borders with several farmers arguing that infected animals were smuggled in from Tanzania.
Now, Cabinet has approved enforcement of quarantine in infected areas within the radius of 20k, vaccination of all animals in the affected sub counties and surrounding areas, as well as sensitization of farmers on how to contain the foot and mouth disease.
According to the ICT Minister Hon. Frank Tumwebaze, Cabinet also recommended enforcement of punitive action against individuals who violet the guidelines issued by the commissioner animal health and amendment of the Animal Disease Control Act 1954.
Foot and Mouth disease is a contagious and infectious viral trans-boundary animal disease that affects cloven-hoofed animals especially ruminants and pigs.
It causes immense losses in most cases with serious socio economic consequences and threats to livelihoods of farmers.
Gals Betting: Get 10% Refund on All your Losses
Click Here