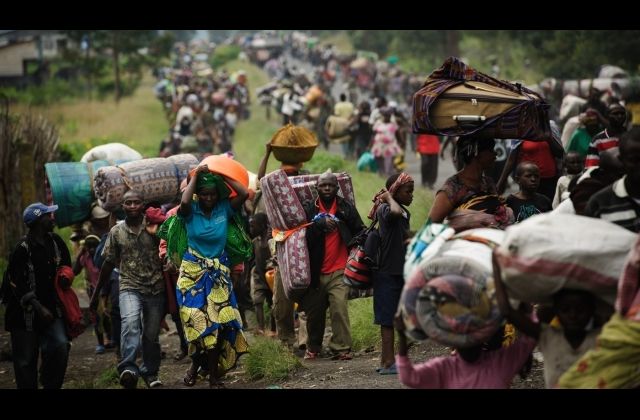 Uganda will keep her borders open for refugees and continue training and skilling them until they decided to go back to their countries of origin.
Hillary Onek the Minister for Relief, Disaster Preparedness and Refugees has said this while speaking at a meeting of ministers in charge of refugees in the great lakes region at speke resort Munyonyo on Thursday.
According to Onek, the country continues to push for voluntary return of refugees to their countries of origin as the most preferred solution in the majority of refugee situations.
Currently, there are 4.4 million refugees and asylum seekers in the great lakes region and 1.2 million are being hosted in Uganda. Hon. Onek says they acknowledge the ongoing efforts and new commitments to establish Tripartite Commissions with the support of UNHCR.
He explained that Uganda has included refugees in education projects and will continue promoting them.
"Our intention is to see the refugees return to their countries better people than they came. With better skills, trained so they can go and help their countries" he added.
Rose Malango the UN Coordinator in Uganda thanked government and the 12 refugee host districts for their hospitality and reiterated that UN will keep supporting Uganda.
During a 2 day meeting at Munyonyo, ministers commended the government and the people of the region for generously hosting refugees but appealed to national, regional, and international partners to ensure adequate financing to address unmet humanitarian and development requirements and to support the implementation of durable solutions.
The meeting also agreed on the urgency to address the drivers and root causes of forced displacement in the region, including violence, armed conflict and human rights violations among others.