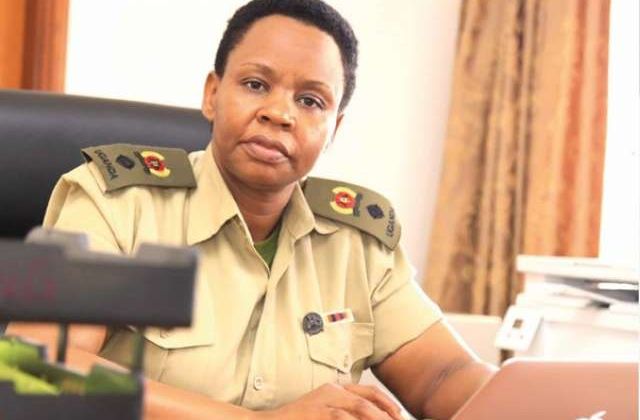 The State House Anti-Corruption Unit under the leadership of Lieutenant Colonel Edith Nakalema on Tuesday arrested James Mugambe, the Principal Barlonyo Technical Institute in Lira district on allegations of embezzlement of Shillings 80 million.
The suspect was picked up from undisclosed location in Kampala for allegedly embezzling the said money in the 2013/2014 financial year. The funds were meant to finance various activities at the school, built in memory of more than 300 civilians, who were massacred by suspected Lord's Resistance Army rebels on February, 21st, 2004.
Lieutenant Colonel Nakalema, revealed that they received various reports implicating Mugambe for embezzlement since he was posted to Barlonyo Memorial Technical Institute in 2012.
The suspect will be arraigned before the anti-corruption court once the inquiries are complete. Mugambe's arrest was welcomed by Alex Oremo Alot, the Lira District LC V Chairperson who argued that the school has stagnated for long.
Oremo reveals that the district leadership had severally complained to Ministry of Education about Mugambe's conduct without any action. This is not the first time the suspect has been in such trouble, as he also was arrested for alleged embezzlement and abuse of office on the orders of the then deputy Lira RDC, Emmanuel Mwaka Lutukumoi in 2016.