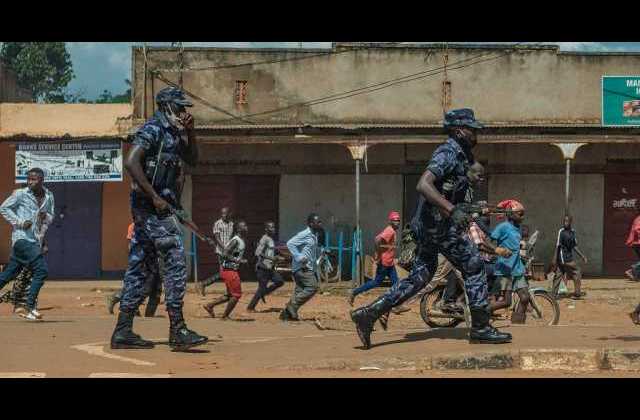 The police in Nakaseke has denied claims that two people were shot dead, during running battles between police and supporters of the opposition National Unity Platform, NUP Political Party.
According to ASP Semwogerere Isah the Regional PPRO Savannah, trouble started on Thursday morning when a team comprising of the area Member of Parliament of Nakaseke Central- Hon. Allan Mayanja, Ms Barbie Kyagulanyi, and others showed up with relief items to distribute to donate to Kikamulo Health Centre III in Nakaseke.
However, security advised the team to coordinate the pop-up distribution with the Distribution District Anti-Covid 19 task force of Nakaseke, at Butalangu who would then deliver the same to the health Centre.
Semwogerere says the MP and Mrs Kyagulanyi refused to comply and instead mobilized their supporters who came in big numbers and entered the medical facility, contrary to the Ministry of Health guidelines on COVID-19.
This, he says necessitated the use of non-lethal crowd dispersal methods including tear gas to disperse the crowds.
He explains that allegations that two people have been shot are not true.
Download the Howwe Music App