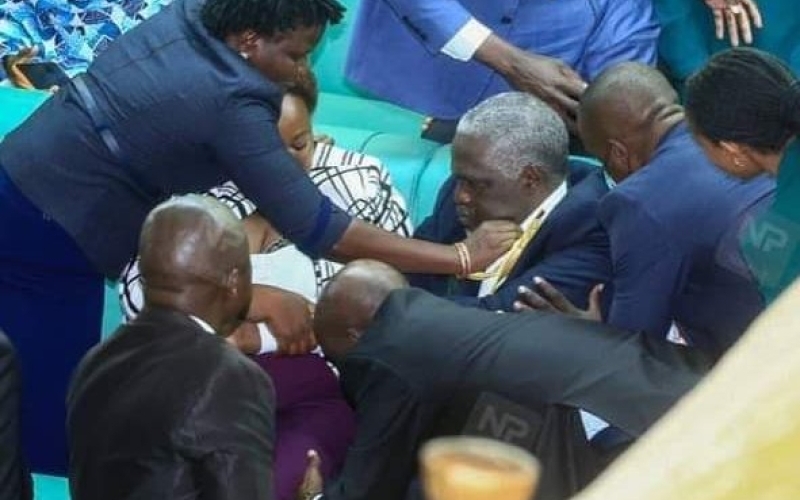 Legislators in the 11th Parliament were left in shock after an MP suddenly collapsed as contestants were campaigning for the East African Legislative Assembly Meeting EALA.
The Member of Parliament for Bukimbiri county in Kisoro district Eddie Kwizera collapsed this morning as one contestant was speaking.
Kwizera clad in a suit and tie was immediately carried away by colleagues who first untied his tie.
The Deputy Speaker Thomas Tayebwa who is chairing the house asked the Sergeant at arms to ensure that the MP is attended to quickly while the house that is full to capacity resumed.
MPs are currently listening to EALA contestants' campaigns before voting later today.